Hi friends –
Yes, it's a long ballot. But as I've mentioned before, you've already voted for a lot of these same people once this year (Because of California's top two system, look it up).
Also, many of the local candidates are unopposed or virtually unopposed. Blah. There is some really interesting and important stuff in the propositions, both locally and statewide. There's an exciting school board race, with WAY TOO MANY great candidates. (I never get to write that! Too many great candidates! Yay us.)
This is the guide to the San Francisco election. The California guide is posted here.
Without further ado, I submit to you my Big Ol' Voter Guide. This time, I put my recommendations in order of how each race or measure appears on the ballot. In the interest of full disclosure, I'm a progressive attorney with a background in real estate and land use, whose passions include protecting and promoting San Francisco's nightlife and culture, getting more women elected to public office, and bringing more public art to cities around the world. I'm a Vice Chair of the San Francisco Democratic Party, and I also like long walks on the beach.
Click here for more information on your voter registration and what your ballot looks like.
Federal Offices
Nancy Pelosi for U.S. House of Representatives, District 12


Jackie Speier for U.S. House of Representatives, District 14
State Assembly
David Chiu, District 17 (East Side of SF)
Phil Ting, District 19 (West Side of SF)
Judiciary 
Carol Kingsley For Superior Court, Office 20
San Francisco Board of Education
Trevor McNeil, Emily Murase, Shamann Walton
Also: Hydra Mendoza, Stevon Cook and Mark Murphy.
Community College Board
Four-year terms: Thea Selby, Brigitte Davila, John Rizzo
Two-year term: Amy Bacharach
BART Board, District 8
Nick Josefowitz
SF Citywide Offices
Carmen Chu for Assessor/Recorder
Jeff Adachi for Public Defender
Local Measures
Yes on Prop A, Transportation Bond
Yes on Prop B, Adjusting Transportation Funding for Population Growth
Yes on Prop C, Children's Fund
Yes on Prop D, Retiree Benefits for Former Redevelopment Agency Employees
YES YES YES on Prop E, Soda Tax
Yes on Prop F, Pier 70 Development
Yes on Prop G, Anti-Speculation Tax
Yes on Prop H? – Hating on Artificial Turf in Golden Gate Park
No on Prop I? – Supporting New Artificial Turf Soccer Fields in Golden Gate Park
Yes on Prop J, Minimum Wage Increase to $15/hr by July 2018
Yes on Prop K Additional Affordable Housing Policy
NO NO NO on Prop L, Transportation Priorities Policy Statement
San Francisco Board of Supervisors
Mark Farrell for District 2 Supervisor
Katy Tang for District 4 Supervisor
Jane Kim for District 6 Supervisor
Scott Wiener for District 8 Supervisor
Malia Cohen for District 10 Supervisor
FEDERAL OFFICES
US Congress, District 12: Nancy Pelosi
Remember: Nancy represents one of the most progressive districts in the country, and conservatives nationwide are constantly vilifying her based on her "San Francisco values." And yet, not only has Pelosi refused to be marginalized, but she has earned the support of enough of her colleagues to become the most powerful woman in Congress. A remarkable feat indeed.
Her accomplishments In 21 years in the House of Representatives are far too many to list here. She has stood up for reproductive rights, immigrants, women, and the poor. She fought hard to protect the social safety net when the Republicans in Congress proposed their dramatic spending cuts in 2013 and eventually shut down the government. She helped shepherd Obamacare through the House, which was an incredible achievement in itself. Recently, she has advocated for open military service for transgender folks. (Wait – who says she's not progressive enough?) If the Democratic Party takes Congress back in this election (which is unlikely), Pelosi will be Speaker again. And wouldn't that be sweet.
US Congress, District 14: Jackie Speier
I love Jackie Speier. She is fearless, thoughtful and smart, and she also has a remarkable personal story. In 1978 she was left for dead on a tarmac in Guyana with her boss Congressman Leo Ryan during the airstrip shootings that triggered the massacre at Jonestown. In her extraordinary career in public service, she has championed consumer protections, banking reform, and increasing federal funding to public transit in the Bay Area, particularly to Muni and for the electrification of Caltrain, an important component of the California High-Speed Rail Project. She has been tough on PG&E after the San Bruno explosion, and recently she has taken on the epidemic of sexual assault on college campuses and in the military. I can't say enough great things about Jackie! Also: she has no credible opposition.
STATE ASSEMBLY
Assembly, District 17: David Chiu
This is a funny race. The two leading candidates are both named David, they both went to Harvard, they both serve on the San Francisco Board of Supervisors. They have an almost identical voting record. They both also serve on the board of the San Francisco Democratic Party with me, and so I know them both well, and consider them both friends. If you voted in the June election, you've already made your choice between David Campos and David Chiu. Because of a quirk in California's top two voting system, these two candidates are up against each other one more time.
Both Davids would be progressive leaders in the state legislature. But I believe that Chiu will be a more effective advocate for legislation that reflects our San Francisco values. As the President of the Board of Supervisors, Chiu has proven to be adept at shepherding legislation and forging compromise, which skills are especially necessary in a state legislature populated with folks from all over this strange state. (For example, there's THIS GUY. Yeah. Whoah.)
Campos is openly gay, like the two men who most recently held this seat, Tom Ammiano and Mark Leno. Campos and his supporters claim that the seat should be held by someone who identifies as LGBT. I disagree – no seat in the legislature should be a "gay seat" or an "Asian seat" or "fixie riding
tech bro" seat. The candidate who can best represent all of the district's constituencies should win. Period.
If you know me, you know that I have always been an advocate for getting more women (and especially mothers!) in public office. Women are generally underrepresented in leadership positions, and it's important to include women's voices in the decisions that affect all of us. But to propose that a specific seat is a "woman's seat" would be ludicrous. There certainly aren't enough LGBT folks in the state legislature (there are 8 including Ammiano, which is 7% of the total members), however, we have made considerable progress on this front in recent years. The current Assembly Speaker is an out lesbian and the previous Speaker was a gay man.
I do think it's really gross that some well-funded haters have been sending out mail trying to connect Campos with Ross Mirkarimi's domestic violence issues. Specifically, they claim that Campos' vote against removing Ross from office makes him unqualified to serve in the Assembly. Regardless of your feelings about Mirkarimi, this argument is laughable. I don't think that a person's entire 6-year voting record should or can be boiled down to a single vote.
Assembly, District 19: Phil Ting
I really like Phil Ting. Suuuuuper nice guy, and also good at what he does. Ting represents the west side of San Francisco, which is considerably more conservative than the side I live in. And yet he's been a consistent vote for legislation supported by San Franciscans citywide. He has pushed for closing the Prop 13 loophole that allows corporations to avoid paying their fair share of property taxes; he has promoted the building of separated bike lanes statewide, making biking safer and easier; and he has pushed for BART to reform its safety procedures. He is also virtually unopposed.
JUDICIARY
Carol Kingsley For Superior Court, Office 20
This was a tough decision for me. Both Carol Kingsley and Daniel Flores are strong candidates for this office. When the San Francisco Democratic Party interviewed each of them at our endorsement meeting in March, I was impressed with both. They would bring very different qualities to the bench.
Daniel Flores is a defense and civil rights lawyer with 13 years of experience and an impressive list of endorsers from all over the San Francisco political spectrum. He is a courtroom litigator with experience in big firms and his own practice, representing clients ranging from businesses to tenants fighting against their landlords. In the Democratic Party endorsement process, he was not afraid to declare his views on a wide range of political subjects, which made me wonder about both his judgment and his ability to be impartial.
Carol Kingsley is an attorney of 25 years who's specialized as a mediator, skilled at sifting through disputes and convincing parties to cooperate. She is a crusader for stricter gun laws, since her husband and eight others were slain in the 1993 killing spree at 101 California. Given that she has twice the experience of Flores, and given that women are still under-represented on the bench, I'm going with Kingsley. She is endorsed by the San Francisco Chronicle, SFWPC, former City Attorney Louise Renne, and many other judges and community leaders.
SAN FRANCISCO BOARD OF EDUCATION
I'll say it again: TOO MANY GREAT CANDIDATES! In this election, I'm endorsing Trevor McNeil, Emily Murase, and Shamann Walton for the reasons below. But incumbent Hydra Mendoza has done a fine job on the School Board, and Stevon Cook and Mark Murphy would be excellent additions to the board as well.
Trevor McNeil
There aren't any current teachers from San Francisco Unified on the school board, and there won't ever be. The school board oversees the school district and negotiates teacher contracts, and so this would be a direct conflict of interest. This is why it's important to elect Trevor McNeil – because he brings a very important perspective to the Board of Education, that of a third-generation educator. Trevor currently teaches 7th grade with the San Mateo-Foster City School District. Previously he was a substitute, tutor, and paraprofessional at San Francisco Unified, teaching in almost every neighborhood in our city.  I have worked with him for two years on the DCCC. He's passionate about his students and about education policy, and he works very, very hard. He's also a conciliator, which is needed on the school board, as there is considerable tension right now between the teachers union and the school board. I'm hoping that Trevor will help bring the two sides together. His long list of endorsers is here.
Emily Murase
Emily is a parent of two girls in the SF public schools and an alumna. She has worked hard on anti-bullying initiatives, reforming the school meals program, supporting foreign language and STEM (science, technology, engineering, and math) programs, and the new Common Core Standards. Her day job is as the Executive Director of the San Francisco Department on the Status of Women, and so she brings a feminist perspective to the board, which I appreciate.
San Francisco schools get a bad rap. Several years ago, school quality was a disaster, and families were leaving SF in droves because of it. (Now they leave because of housing prices, but I digress). Our public schools have dramatically improved in recent years, the district's budget is in the black, and construction projects are coming in on time and under budget. (!) This is in part due to the cohesion of the current School Board, of which Emily Murase serves as the President. She has an impressive list of endorsers, and she deserves another term.
Shamann Walton
I met Shamann the first time he ran for the Board of Education two years ago, and I was very impressed. I'm enthusiastically supporting him because he's a native San Franciscan who has long worked with students through workforce and mentorship programs, mostly in the Bayview, giving him a unique perspective on the needs of students, particularly students of color. He's young, he's smart, he's a parent, and he has boundless energy and passion for the schools.
The four most important endorsements in this race are the teachers union, the SF Democratic Party, the Chronicle and the Bay Guardian – and Shamann is the only candidate with all four. In fact, he seems to be the only candidate that everyone seems to agree on, including the Mayor, every member of the Board of Supervisors, five members of the School Board, and many others.
Hydra Mendoza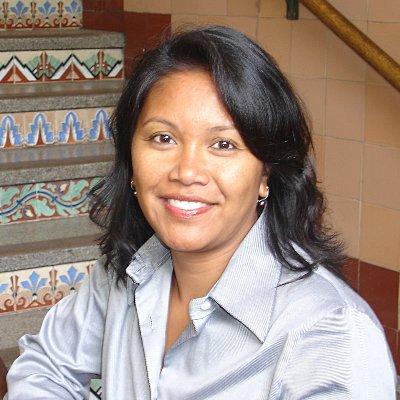 If I had a fourth vote, incumbent Hydra Mendoza would get it. She works hard on important issues like improving access to technology in the public schools, improving academic standards, and increasing parent engagement. I have enjoyed working with her over the years. She is a close ally of the Mayor's – her day job is as the Mayor's Senior Advisor on Education – which can be either good or bad depending on the issue. But the reason why she didn't get a top-three endorsement from me is because she waited until the filing deadline to decide whether she wanted to run for re-election, and this tells me that her passion for serving on the school board is waning.
Stevon Cook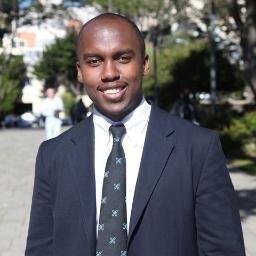 Stevon is a third-generation San Franciscan and resident of the Bayview. He has a few key endorsements, including the teachers union, Assemblymember (and former School Board member) Tom Ammiano and the Bay Guardian. One of his campaign issues is teacher retention, recognizing that SFUSD often loses many qualified teachers in their first five years on the job. It's an important issue for the School Board to tackle. I like Stevon, and I hope he runs again if he doesn't win this time around.
Mark Murphy
Mark is married to a San Francisco public school teacher and he also has many years of involvement in the public schools. He currently serves as Co-Chair of the Community Advisory Committee of an annual $50 million public fund that benefits the school district. He also has a civil rights background, having served for 5 years on the Human Rights Commission's LGBT Advisory Committee, where he worked on an LGBT anti-discrimination program in the public schools. He has tutored students, and has been involved in multiple committees and political organizations. And also: super nice guy.
COMMUNITY COLLEGE BOARD
Why would you POSSIBLY run for a seat on the Community College Board, which is the least powerful place to be in elective office in San Francisco? The board – which is normally responsible for setting policy for City College – is now powerless, after being replaced last year by Special Trustee Bob Agrella as part of the district's battle to retain its accreditation. And – the board might not even exist in a few years if the accreditation is lost. I think each of the 10 candidates is nuts for even running.
But! City College is a vital institution in San Francisco, and I am glad to see that so many people are passionate about its revival. Really. In this election, there are four seats up: three four-year terms, and one two-year term to replace Chris Jackson, who resigned in the middle of his term. For the four-year terms I am supporting Thea Selby, Brigitte Davila, and John Rizzo. For the two-year term, I am endorsing Amy Bacharach.
Brigitte Davila
Brigitte is one of the few candidates running for the college board with experience as a teacher. For over 20 years, she was a professor at San Francisco State University, which is where many City College students transfer. She is also a community college success story. As the first in her family to seek higher education, she worked her way up from community college in LA County to undergraduate and graduate degrees from Berkeley. For these reasons, her perspective on the board would be a valuable one.
Thea Selby
I am convinced that Thea doesn't sleep. She runs her own business, she is an active parent of two kids, she is a passionate advocate for transit, and she's involved in numerous community and small business groups. I have been impressed with her work as chair of the San Francisco Transit Riders Union, and also when she ran for Supervisor in District 5 in 2012.
Thea is the consensus choice for the College Board, having earned a broad range of endorsements from the City College teachers union and United Educators, to the Bay Guardian, the SF Democratic Party, and many more. A neighborhood and small business advocate, she was a solid candidate when she ran for District 5 supervisor in 2012, and she's learned a lot since then. She will bring a level head to the College Board, and so I enthusiastically support her.
John Rizzo
John is an incumbent on the College Board, and that stacks the deck against him because the accreditation debacle has happened under his watch. However, John is the one incumbent I'm supporting, because he has shown himself to be a reformer, he has worked hard to fight the corruption and mismanagement at City College. As President of the board, he increased the frequency of Board meetings from monthly to weekly, and urged the Board to bring in auditors to identify problems and recommend solutions. I believe his is a critical voice in fighting dis-accreditation.
Amy Bacharach
I supported Amy when she ran for College Board two years ago, and I am proud to support her again. Bacharach understands the value of community college, because it enabled her to get her college degree, and ultimately her PhD. She is smart, competent, and willing to make the tough calls, particularly in centralizing decision-making in CCSF's administration.
BART BOARD, DISTRICT 8
Nick Josefowitz
This one was an easy one for me. Nick is a solar energy entrepreneur who has put together a strong and well-funded challenge to James Fang, the only Republican holding elective office in San Francisco. I am a little embarrassed for both of the candidates, as this race has gotten very nasty in recent weeks. In mailers sent in mid-October, Fang accuses Josefowitz of being a carpet bagger who couldn't even get the endorsement of his own party, and Josefowitz accuses Fang of being one of the five most corrupt politicians in San Francisco history. The truth is, for the first time, Fang actually is at serious risk of losing re-election, and upstart Josefowitz smells blood in the water, and this has caused them both to behave badly.
Fang earned the support of (the extremely powerful) SEIU Local 1021 when he walked a picket line with BART workers last year. To me, it seemed like a craven political tactic, and it essentially neutralized some of Fang's biggest political enemies. Fang also has a lot of support from SF's old guard: Nancy Pelosi, Gavin Newsom, Kamala Harris, Ed Lee, Jeff Adachi, and many others. But I'm guessing this has more to do with Fang's longevity in office: he has been friends with all these people for a few decades now, and has probably supported all of their campaigns. This is the power of incumbency.
But Fang's no friend of mine, and I think the BART board needs new blood. BART has serious problems – broken escalators, closed bathrooms, dirty trains, broken promises for transit-friendly development – and Fang doesn't have good answers for why the BART Board hasn't solved any of them. Josefowitz has energy, ideas, and a fresh perspective. He is focused on improving the rider experience, and making the system more sustainable, accountable, and innovative. He has the endorsement of the Chronicle, the Bay Guardian, the Examiner, BART Director Tom Radulovich, several Supervisors and many others.
SF CITYWIDE OFFICES
Carmen Chu for Assessor/Recorder
 and Jeff Adachi for Public Defender. Both are unopposed, and both are doing a great job by all accounts.
The Assessor-Recorder assesses property values for tax purposes and brings in about one-third of the city's General Fund revenue. Carmen has done a fine job of standing up to commercial property owners who have sought reassessments. She is smart and professional and she runs the office well. Also – did I mention she's unopposed?
Jeff Adachi has been Public Defender since 2003. His clients and staff love him. He founded the Reentry Council to help coordinate the delivery of jobs, education, and substance abuse treatment to folks who have been released from prison or jail to help them make a fresh start. Also – did I mention he's unopposed?
LOCAL MEASURES
Yes on Prop A, Transportation Bond

The SF transit system is at a breaking point. This measure will authorize the city to issue $500 million in general obligation bonds to fund transportation infrastructure projects, like safety, circulation, streetscaping, and Muni's many years of deferred maintenance needs. The measure was carefully crafted so that it benefits motorists, cyclists and pedestrians alike. It needs a 2/3 supermajority to pass.
Opponents include Retired Judge Quentin Kopp and taxpayers organizations. They call it a "blank check," saying that it doesn't restore past Muni cuts and there isn't proper oversight over how the money is spent. But I don't buy it. Everyone else – and I do mean everyone – supports it: elected officials, media organizations, advocacy groups. The transit projects funded by Prop A will improve traffic flow for buses, cars, and bicycles; improve MUNI reliability and decrease travel times; improve emergency response times; make the city's streets and sidewalks safer and more accessible for pedestrians and people with disabilities; and separate bicyclists from car traffic to make it safer for everyone. Because the bonds will replace previous bonds as they expire, the measure will not raise tax rates. No brainer.
Yes on Prop B, Adjusting Transportation Funding for Population Growth

If approved, Prop B would amend the City Charter to require the city to increase the base contribution to the Municipal Transportation Agency (SFMTA) by a percentage equal to the city's annual population increase. Without it, the city would continue to provide a minimum funding amount to the SFMTA based on a percentage of the city's overall revenue and not tied to the city's population.
What a great idea! As the city continues to grow, our transportation infrastructure is straining under its existing infrastructure and funding sources. Muni's operating costs go up along with its ridership, and so tying transit funding to population growth makes perfect sense.
The reason why this is on the ballot is because city leaders had promised to put a local increase in the vehicle license fee on this ballot. But when the Mayor backed out, Supervisor Wiener and five of his colleagues responded with Prop B – which contains a provision allowing the Mayor to repeal this set-aside if and when voters approve a local VLF increase.
Yes on Prop C, Children's Fund
Prop C will extend the city's Children's Fund and Public Education Enrichment Fund for the next 25 years, dividing the city's general Rainy Day Reserve into a City Rainy Day Reserve and a School Rainy Day Reserve. Much of the money from the two funds renewed by this measure goes towards supporting public schools and public school programs.
Set-asides like this one make me nervous, because they tend to tie the hands of legislators in the careful and complicated balancing act that is the city's annual budget process. But I am supporting this one because it is the culmination of two years of work by a grassroots coalition of youth service providers. And the youth programs — including preschool programs, art and music curriculum in schools, and violence prevention programs — have been proven to work. The measure has a broad range of support, and no organized opposition.
Yes on Prop D, Retiree Benefits for Former Redevelopment Agency Employees
This one is a bit complicated, and also doesn't apply to very many people. It closes a loophole to allow for a small number of City employees to be eligible for retirement benefits.
In 2012, Redevelopment Agencies were eliminated in California, and in San Francisco, most Redevelopment Agency employees were transferred over to City departments. The City Charter provides that City employees hired on or before January 2009 are eligible for retiree benefits after five years of service. This measure amends the City Charter to allow former Redevelopment Agency staff who were hired before January 2009, and who have become City employees, to be eligible for the same retirement benefits as other City employees. (Employees hired on or after January 2009 are required to work 20 years before they are eligible for retiree health benefits.)
This measure was unanimously placed on the ballot by the Board of Supervisors, and it only applies to about 50 people. The Controller's Office estimates that it will only cost the City about $75,000 over many years. It sounds fair to me, and honestly it's such a minor issue that I don't think it's worth wringing our collective hands over it.
YES YES YES on Prop E, Soda Tax – cut obesity in SF!
This measure would impose a 2-cents-per-ounce tax on "sugary beverages" in San Francisco, the proceeds from which would go towards nutrition, physical activity, and health programs in public schools, parks, and elsewhere in the city. It is estimated to bring in revenue of about $31 million per year, and it is primarily aimed at decreasing the consumption of these sugary drinks. It needs a 2/3 supermajority to pass.
The soda companies have spent MILLIONS of dollars fighting this measure. I don't think I've ever gotten so much mail from a single campaign! And that's saying a lot. (Ahem, PG&E). That's because if it passes in San Francisco, it will likely serve as a turning point in the fight against obesity and diabetes nationwide. Many other jurisdictions have tried to pass similar laws, to no avail – the soda companies have always succeeded in beating them back.
Study after study links soda consumption with diabetes and obesity rates, increasing health care costs. Especially in poorer communities. In fact, a Harvard study has found that the per person cost of obesity is similar to the cost of smoking. YES – this is another nanny state law wagging its finger at people making bad decisions for themselves. And yes – it's a regressive tax, meaning it hurts poor people the most. But I think it's fine for the government to help solve this problem by discouraging unhealthy behaviors.
And it's also a tactic been proven to work – Mexico approved a more modest version of this law last year, and preliminary results show that consumption of taxed sugary drinks were down 10 percent compared with the previous year. And if we can all do something to improve the public's health – and save the state the cost of treating rampant obesity and diabetes – then it's worth a shot. Don't let Big Soda buy your vote. Vote yes.
Yes on Prop F, Pier 70 development 

Everyone loves Prop F. Even the people who normally oppose every real estate development proposal in San Francisco. Seriously. Environmental groups, the Bay Guardian, former Mayor Art Agnos, neighborhood organizations near the project…everyone.
Proposition F would authorize the $100 million redevelopment of Pier 70 in the Dogpatch. The proposed plan would renovate and rehabilitate three historical buildings occupying 28 acres of pier space in order to create residences, office space, and buildings for retailers, artists and manufacturers. It includes nine acres of new parks! It requires voter approval because it seeks to increase the height limits on Pier 70 from 40 feet to 90 feet, a process that requires a ballot measure. (Remember Prop B from the June 2014 ballot? Yep. This is the first measure to be required under that new law).
The reason why no one opposes it is because the developer, Forest City, put the project together only after significant community input. They have shown themselves to be responsive to the neighborhood and the city's political interests.
Yes on Prop G, Anti-Speculation Tax
If approved, Proposition G would impose an additional transfer tax on the sale or transfer of multi-unit properties that have been owned for less than five years. The idea is to make it much more expensive for real estate speculators to buy and flip large apartment buildings after evicting the entire building, thus contributing to the City's eviction epidemic and housing crisis.
Prop G would levy a 24 percent tax if a property is flipped with a year of purchase or 14 percent within five years. It doesn't apply to single-family homes and large apartment complexes – only to medium-size multi-unit buildings that are often the targets of speculation.
The opponents of this measure are realtors and small property owners who, frankly, don't want their profits limited. They have dumped more than $1 million into the race, claiming that this tax will drive up rents, that it is hurting small property owners. I don't buy it. I think it is most likely to prevent people from selling properties quickly after they buy them, and it will likely mean that fewer San Franciscans will lose their homes. And that's a good thing.
Yes on Prop H and No on I? – Artificial Turf in Golden Gate Park

Prop H and I are both about the Recreation and Park Department's proposal to renovate the soccer fields near Beach Chalet, to convert the grass to artificial turf, and to install new stadium lights. The plan has been in the works for six years, and has received the approval of both the Planning Commission and the Board of Supervisors. But there are some neighbors and environmentalists who oppose the plan, and that's why there are competing measures on the ballot.
Prop H will prevent the proposal from happening, and it was placed on the ballot by the individuals who oppose the project. Prop I will enable the new fields project, and it was placed on the ballot by the Board of Supervisors. If both measures receive more than 50 percent approval, the one with the most votes will be enacted.
This is a really hard one for me. I voted No on H and Yes on I at the Democratic Party endorsements, and I was prepared to recommend the same in this voter guide. The grass field that is there now is underused, and the proposed improvements are estimated to double the public's use of the area. And adding nighttime lights will make this location more useable for everybody. The opponents of this project have had their concerns heard and vetted over the last six years and multiple government hearings, and I feel like six years is long enough for public debate. Supervisor Eric Mar (Richmond District) is a champion of families in his district and he supports the fields project.
However, I am sensitive to the argument that artificial turf and stadium lights could have unintended consequences for the environment. And I have recently learned something scary about this project – that there may be serious health consequences of using "crumb rubber" as a play surface for children, and no one has studied the question. The artificial turf is made of ground up tires, composed of carcinogens and chemicals including benzene (a nasty solvent), carbon black and lead. The national media is starting to take note of clusters of lymphoma and leukemia among soccer goalies who play on these fields. Sixty professional soccer players have sued FIFA over its decision to use artificial turf for the Women's World Cup because of cancer concerns. Moreover, most of the people using these fields are young – and children's bodies are growing and developing, so their bodies are more susceptible than adults to chemical exposures. The evidence is anecdotal at this point, but until we know more about the health consequences of playing on artificial turf, I can't endorse the city's proposal.
Yes on Prop J, Minimum Wage Increase to $15/hr by July 2018

Prop J will raise the minimum wage in San Francisco to $15 per hour by 2018 from the current rate of $10.78 per hour. It was spearheaded by Mayor Ed Lee and referred to the ballot by the Board of Supervisors as a compromise between labor and business interests.
A full time job paying $15 per hour results in a salary of $31,000. I think it's fair to say that anyone working a minimum wage job – either before or after Prop J passes – can't afford to live in this city, which is terrible. Economic disparity is a major problem in San Francisco, and it just feels right that we should raise our minimum wage. Labor unions, the Board of Supervisors and the Mayor support Prop J, and small business owners groups generally oppose it.
Yes on Prop K Additional Affordable Housing Policy
Prop K would establish a new City policy to help construct or rehabilitate at least 30,000 homes, the majority of which would be affordable for middle-class and low-income households – and to secure adequate funding to achieve that goal. It asks the Board of Supervisors to hold an annual hearing on progress toward the City's housing goals and work with the Mayor to accomplish them.
I hate non-binding policy measures, they are usually a waste of time. There are no consequences if the goals of the policy aren't met! Blah. When Supervisor Jane Kim originally wrote this measure, it was binding legislation that would have slowed down market-rate housing development by forcing additional studies and hearings when affordable units fell below 30% of total housing production. But then she was attacked by developers and the Mayor's office, and it became a much more complicated battle that she didn't want fight (the same year she is running for re-election). That said, I say yes – vote for it. At the very least it is drawing attention to the affordable housing crisis. In fact, I can't imagine what it would say about this city's priorities if it was voted down.
NO NO NO on Prop L, Transportation Priorities Policy Statement, which will make congestion insanely worse in SF
Prop L is horrible, just horrible. It's the product of whiny motorists who don't understand how transportation policy works.
If approved, the measure would establish a City policy that would prohibit the city from: (1) charging parking meter fees on Sundays and holidays, or outside the hours of 9am-5pm; (2) putting new meters in neighborhoods without consent from the affected residents and businesses; and (3) increasing parking garage, meter or ticket rates for at least five years, with increases tied to the CPI after that. The measure would also require the city to enforce traffic laws equally for motorists, cyclists and pedestrians. Thankfully, it is not binding legislation and it wouldn't directly change any city laws. But it's still a terrible idea for several reasons.
Balancing the interests of cyclist, pedestrians and motorists is extremely difficult, and something that I think the city actually does a decent job of. The city is rapidly growing, and this means that there are more cars on the street, and more congestion and safety problems. We absolutely have to improve our public transportation system to get people out of their cars to make congestion better for everyone. This measure would essentially make it city policy to divert Muni funding to build more parking lots and give residents veto power over new parking controls in their neighborhoods. This would only make things much worse. I know that everyone hates parking meters – but they help the city manage and encourage parking turnover, especially in commercial areas.  Diverting Muni funding and taking parking policy decisions out of the hands of the City's transportation experts is the opposite of what we should do to solve our city's transportation problems.
SAN FRANCISCO BOARD OF SUPERVISORS
Mark Farrell For District 2 Supervisor

District 2 (Marina, Pacific Heights, Sea Cliff) is of the wealthiest and most conservative districts in the city. And while I've disagreed with incumbent Mark Farrell on some issues, he has proven to be a smart and effective, humble and accessible. He has worked hard to address homelessness, and he has done a decent job as chair of the Board's Budget Committee.
Katy Tang For District 4 Supervisor
Tang votes with the more conservative forces in City Hall because she represents one of the more conservative districts in town. But! She knows the neighborhood very well, having been raised there, and having served as an aide in that district for years. She is focused the neighborhood's needs, such as public transportation and public safety. She is a smart, level head in City Hall. She should be re-elected.
Jane Kim for District 6 Supervisor

Jane has been an effective Supervisor who hasn't shied away from controversial topics that she knew might anger her base. And for that she has my respect. She also represents a tough district – it includes one of the poorest neighborhoods in the city (Tenderloin), as well as some of its most influential technology companies (Twitter, Autodesk), and fastest growing neighborhoods (China Basin, Mission Bay).
Jane has worked hard on affordable housing issues, pedestrian safety, homeless services. She sponsored the controversial Twitter tax break that has been credited with feeding the tech boom in San Francisco, and blamed for the housing crisis and gentrification. She is a prolific legislator and also works very hard for her district's needs (and micro-needs). She deserves a second term.
Scott Wiener for District 8 Supervisor

Scott has grown on me. I supported one of his opponents four years ago, but since then I have had the pleasure of working closely with Scott, both at the Board of Supervisors and on the DCCC, where we both serve as elected members. Scott has been a forceful advocate for improving public transportation, for protecting San Francisco's nightlife options, and for finding the funding for numerous community projects like the badly-needed Dolores Park renovation. I don't always agree with him, but he's doing a fine job for the district, and he is the strongest leader on nightlife issues the City has seen in a long while. Several candidates are running against him, but none appear to have gained any traction. However, if you really care about letting the naked guys in the Castro run free, you should vote for George Davis, whose sole platform is repealing Scott's 2012 legislation banning nudity in public.
Malia Cohen for District 10 Supervisor
Malia is the only incumbent running for re-election this year with serious opposition. And I kind of feel bad for her – the district she represents is the most diverse in the city. From Potrero Hill to the Bayview, to Dogpatch, Viz Valley and Mission Bay – the district includes rich, poor, new, old, and every ethnic group. In a single day, she will visit the family of a shooting victim, cut the ribbon on a new restaurant on Third Street, and participate in negotiations over a new large-scale real estate development. She's done a good job of balancing all of these diverse interests, her accomplishments are many, and I think she's earned a second term.
I don't dislike like her opponent Tony Kelly. Nice guy, and his heart is in the right place. However, he put out a mailer a few weeks ago saying that Malia is just too darn pretty to be Supervisor – and I thought that was just weird and vaguely sexist. And questions were raised earlier this year about Tony's financial stewardship of a nonprofit he ran, including a $200,000 loan from the City that his company never repaid. I think Malia deserves re-election, but I'd like to see what Tony can do in four years.